1. Take out all components from inside the bucket. To open the bucket, gently pull the tabs located on the sides of the lid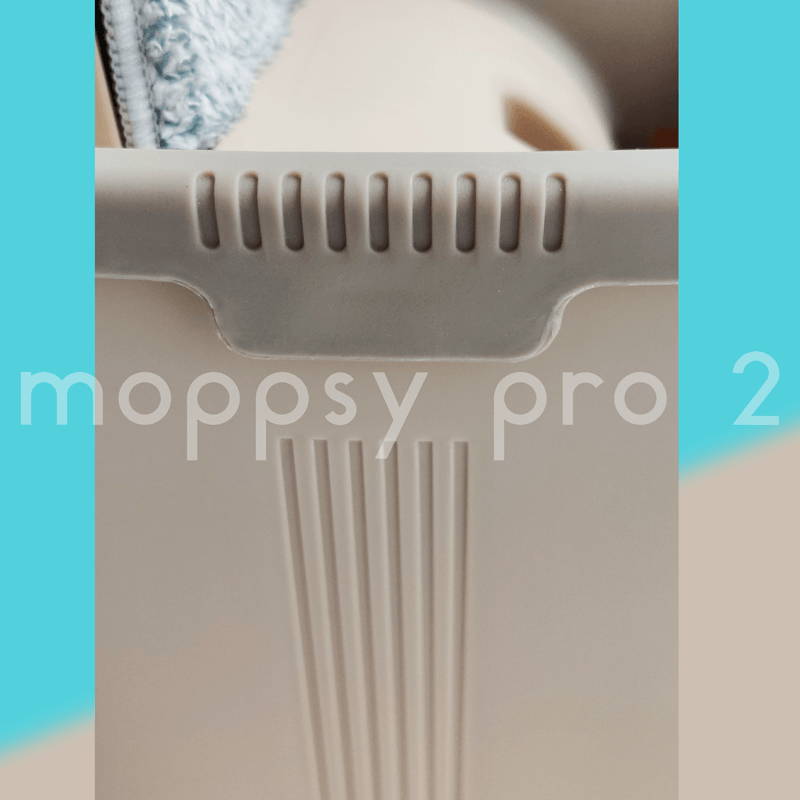 2. Assemble the pieces of the handle, twisting them as shown in the picture.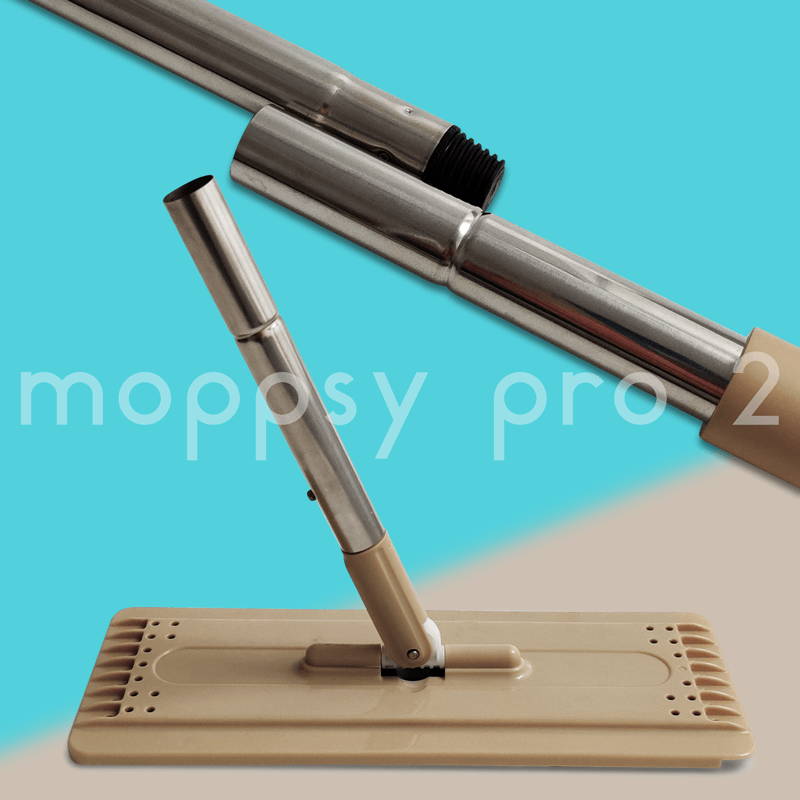 3. Place the two plugs, one on each outlet of each compartment.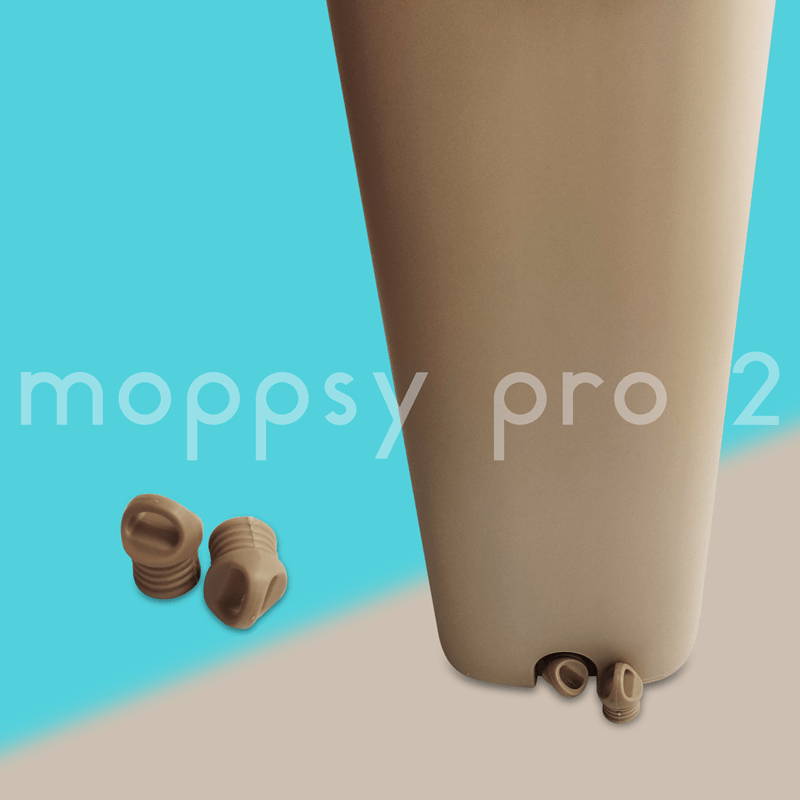 4. Insert the black rectangle into the hole in the bottom of the draining compartment. It protects the mop from unintentional impacts.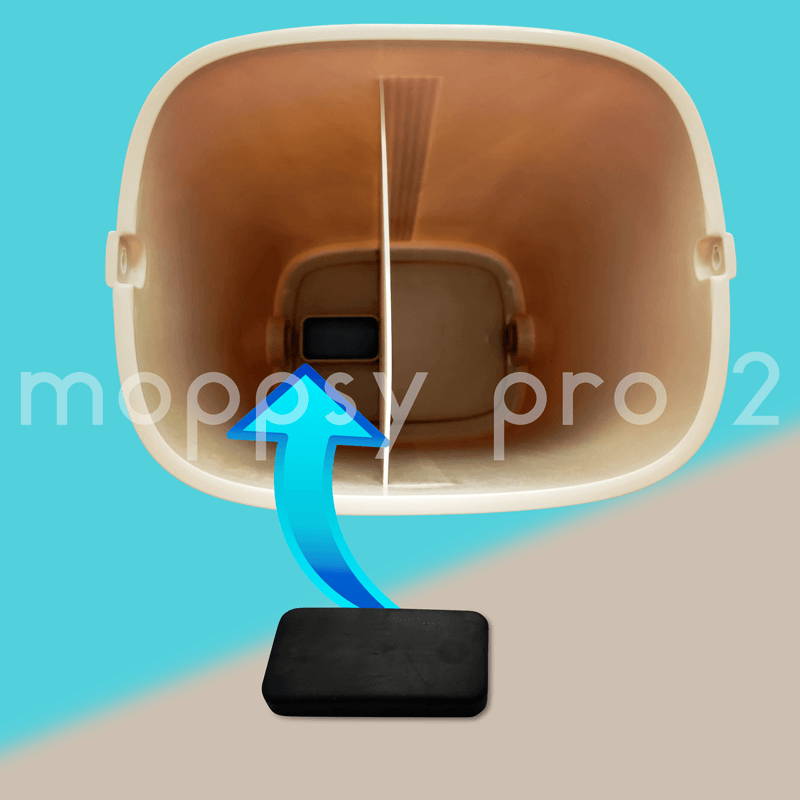 5. Place the lid onto the bucket.